Christmas is around the corner.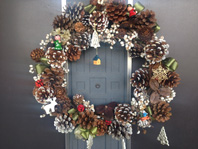 Handicraft of baby Yushi's grandmother
My house is filled with Christmas spirit.
It is the season when a house is decorated most beautifully in one year. Right?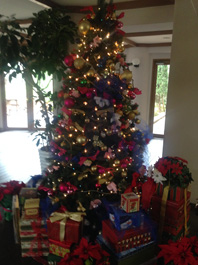 Recently, various Christmas songs are played in my house.
Every day I enjoy listening to many Christmas songs on YouTube.
But sometimes I hear bad pronunciation with beautiful music.
What's that noise? My mom is singing an English song! I don't think she is a good singer.
Then she is humming to Christmas songs, but the beautiful melody is ruined by mom.
I quietly and patiently listen to mom sing. Do you think I'm a good boy?
Are they Christmas cookies ?  No!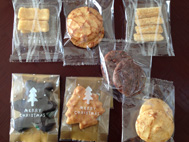 They are Christmas Osenbei (rice crackers).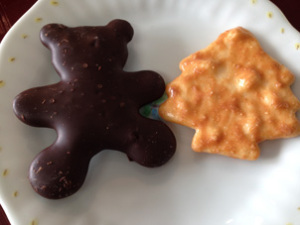 They are cute, aren't they?
Just looking at the  makes me happy.
How will we spend Christmas this year? I'm excited!