I live positively.
Every day I am busy introducing sweets, practicing crawling and so on.
I really live life fully. I'm proud of myself!
I don't know why adults including my mom want to get plenty of sleep.
Mom is eating a sheep cookie with a sigh today, too. Smile, Mommy !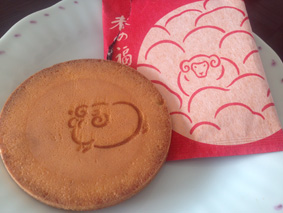 "Counting the number of sheep helps you fall asleep." Does mom really believe in this spell?
I can't believe that! My pajama is sheep-patterned, too. I don't like the sheep pattern, but everybody compliments me, "Yushi, your pajama is so cute and you look nice!" So I decided to wear it.
Because mom has heard that taking a walk helps babies sleep well, we started doing it. Now we take a walk every day.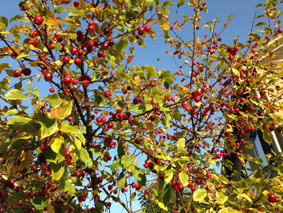 Mom thought, "If I go out for a walk with Yushi, he will be tired and get a good sleep."
But I was not tired at all, because I slept the entire time during a walk in the fresh air.
Buggy is the most comfortable place to sleep.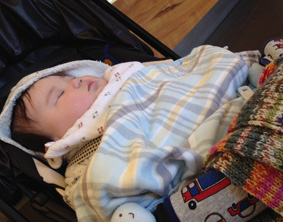 As soon as we went home, I woke up. I was happy to have a nice sleep! I thought mom was happy, too, but she seemed to be disappointed. Why?