Today we visited the house of Dad's parents to have a party for me. My grandparents invited relatives to the party.
Of course, I was a main guest. Ahem! I'm proud of myself. Parents took a lot of sweets as a gift to the relatives.
You know what. In Japan we have the custom of taking something like sweets as a New Year's gift.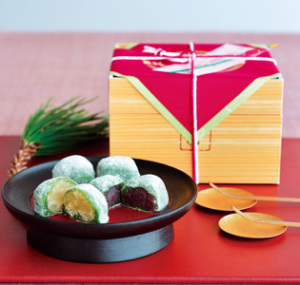 Reference  fujingaho.ringbell.co.jp
There are many sweets of the Chinese zodiac signs. Each year has a symbolic animal.The cycle is completed every twelfth year. The order is : rat, bull, tiger, rabbit, dragon, snake, horse, sheep, monkey, rooster, dog, boar. This is the year of the sheep which is the most popular of all the 12 zodiac signs.
    Reference  www.kobe-fugetsudo.co.jp
It is a Sheep's Yokan (Yokan is a Japanese jellied dessert made from red bean paste.)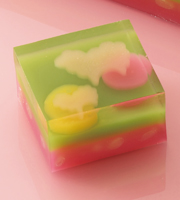 Reference   kyogashi.co.jp
The reason is that sheep forming groups show the peace and security of a family.I mean, the family lives peacefully forever. How wonderful!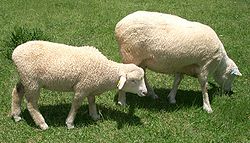 Reference  ja.wikipedia.org
How about my family ? Do we live in peace like sheep? No!
Mom was quarreling with daddy in the car on our way home.
I hope my parents will learn from good sheep.