My mom regularly goes to the general hospital after she gave birth to me. Fortunately, I am a healthy baby, so I feel very sorry for mom. A patient has a long waiting time at a general hospital. That's too bad, poor mom!
I always stay at my grandma's house while mom visits the hospital. However, mom seems not to hate the hospital. Why?
One day I went to the hospital with mom and understood the reason. Guess what. Cafe!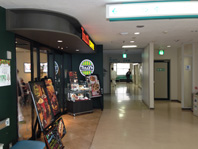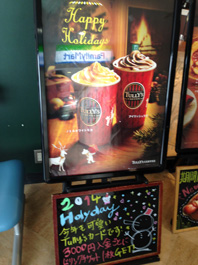 That's why mom enjoys going to a hospital.
Recently a cafe has opened in a Japanese general hospital and is full of many people. How about the menu of such a coffee shop? Is it considered for a sick person ?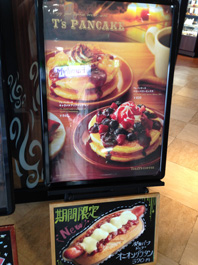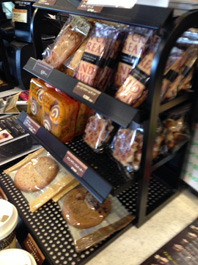 No! It is the same as an ordinary cafe. I can't believe that!
Ingredients such as caffeine, sugar and salt seem to be bad for health, but the customers are free to eat whatever they like.
Are you kidding? I stared at mom with critical eyes.
But mom didn't notice my critical eyes, so she had a lot of cookies and several cups of coffee.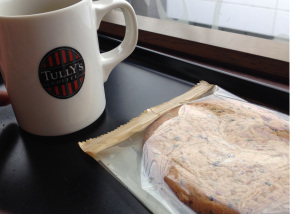 "Taking good care of yourself is important! Don't eat too many sweets!" I warned mom by big cry.